Utah Table and Chair rental
Need tables and chairs for your event?  We rent tables, chairs and linens at very competitive prices.  Our beautiful white chairs work well with any decor wether it is indoors or out doors.  These chairs are built for comfort.  They allow your body to breath, are extra wide and flex with your body.  Your guests will want to stay and enjoy your whole event.
Reserve your tables and chairs now by calling 801 557-9432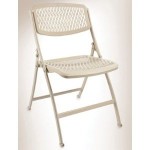 A Chocolate Affair is the premier Utah event provider.  A Chocolate Affair is a family owned business that specializes in chocolate fountains.  We also rent linens, tables, chairs, DJ/MC and sound equipment and event photo booths.
We can save you money by packaging several of our services together.  A Chocolate Affair can be your one stop shop for your reception.  We provide the finest chocolate in the most reliable chocolate fountains.  Our service is unsurpassed.
We have just added whipped cream as a topping for your chocolate dipped items.  We also cater Italian Soda Bars to events.  So give us a call and reserve your date and have most of the work of planning your event done.  801 557-9432