Salt Lake City Chocolate Fountain Rental
A Chocolate Affair rents chocolate fountains for parties, weddings, and corporate events in Salt Lake City and Salt Lake County.  Choose your chocolate.  You can choose dark chocolate, white chocolate, or milk chocolate,  they're all good!  We have four sizes of chocolate fountains to choose from.  We provide chocolate fountains for any size of event, from large events with thousands of people to small parties of only a few.  Entertain your guests with delicious chocolate, as they dip cookies, strawberries, and  pretzels among some of the popular dipping times.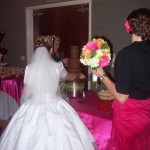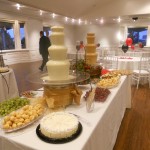 A Chocolate Affair is about more than chocolate fountains.  We rent photo booths, tables, chairs, table cloths and coverings, backdrops and music services.  We can help you in making your event memorable and fun.
Call us for a quote or availability at (801) 557-9432.